Lady Mustang Hockey Team to Recognize Seniors Monday at LoConte Rink
|
The Medford High girl's varsity hockey team will be celebrating Senior Day on Monday, February 17th at noon vs. Watertown/Belmont (14-2-1) at LoConte Rink.
The class of 2014 consists of five seniors: forwards Brittani Lanzilli, Marissa Williams, and Jackie Holmes and defensemen Kaleigh O'Donovan and Alex Barilone.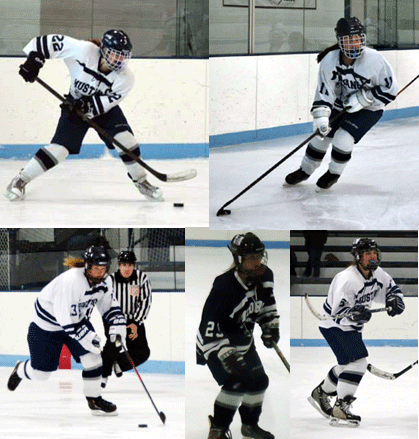 – Information from Assistant Coach Josh Glionna. Photos by Judy Baruffaldi.