More Snow Coming to Medford Saturday, Snow Emergency Remains in Effect
|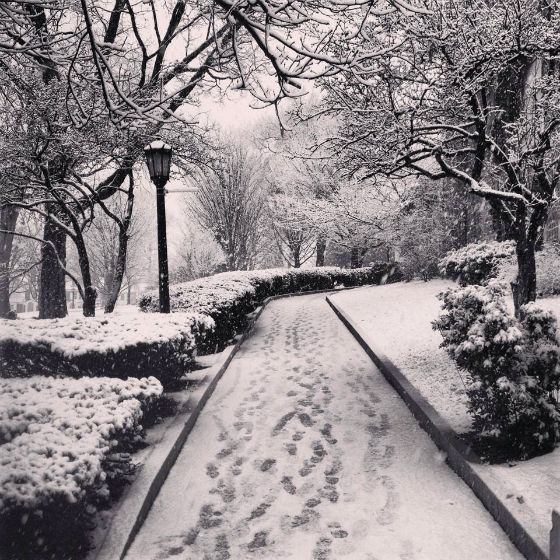 Medford's snow emergency, in effect as of noon Thursday, will remain in place at least through Saturday's storm, according to city officials. The latest storm to hit the area could bring another three to seven inches of snow, says the National Weather Service. Another Winter Storm Warning is in effect for Medford and the area as of 10:00AM Saturday through early Sunday morning.
During a snow emergency, parking is allowed on the odd-side only and there is no parking on main roads.
Pictured: a snow-covered Tufts in January. Courtesy photo.
– InsideMedford.com