Lady Mustang Hockey Team Wraps Up Regular Season
|
The Medford girls varsity hockey team used a quick start to score four goals in the first period to beat St. Joseph's Prep/Mt. Alvernia 6-2 on January 29th. For the fourth consecutive game senior forward Brittani Lanzilli scored a hat trick. Lanzilli's third goal was her 300th career point. Freshman forward Mia Price scored on a wrist shot from five feet away and eighth grade defenseman Olivia Maduro scored on a slap shot from the blue line. Goalies Trisha MacLean and Ashly Rodriquez combined for the victory in goal.
The Lady Mustangs remained unbeaten in their last six games when they tied Peabody/Lynnfield 2-2 at LoConte Rink on February 8th. Medford got on the scoreboard with three minutes remaining in the first period when freshman forward Ailish Fallon shot in a rebound past Peabody/Lynnfield freshman goalie Lauren Hennessey. The goal was set up by Fallon's line mate's Price and junior Nicole Mortell, who both got shots on goal. The Mustangs doubled the lead in the second period when Lanzilli scored an unassisted goal on a wrist shot top right corner. Midway through the third period, Peabody/Lynnfield got goals from freshman Elise Murphy and senior Courtney Smith to even the score.
Medford suffered its first loss in twenty-nine days to the same team that last beat them. Behind senior forward Nicole Woods' four goals, Beverly/Danvers beat the Mustangs 7-4 on February 12th. Medford's offense was led by Marissa Williams, scoring two goals, and Fallon and Adrienne Porrazzo, scoring a goal apiece.
The Lady Mustangs are home against Watertown/Belmont on Monday. The team will recognize five seniors: Brittani Lanzilli, Marissa Williams, and Jackie Holmes and defensemen Kaleigh O'Donovan and Alex Barilone. Puck drops at noon.
Medford will wrap up the regular season this week at Peabody and St. Joseph's following the last home game of the season on Monday.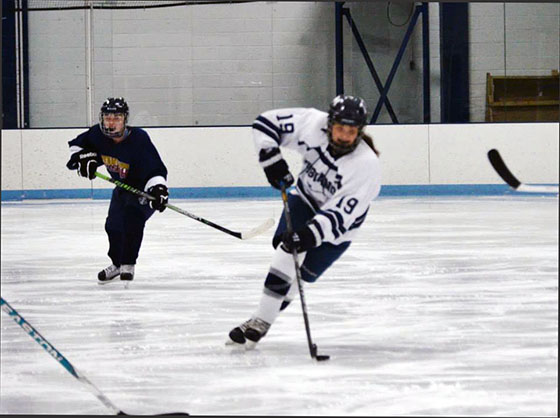 Adrienne Porrazzo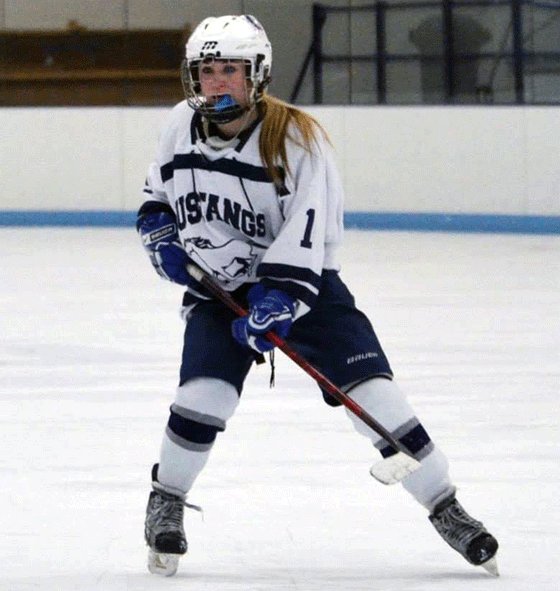 Ashley Morris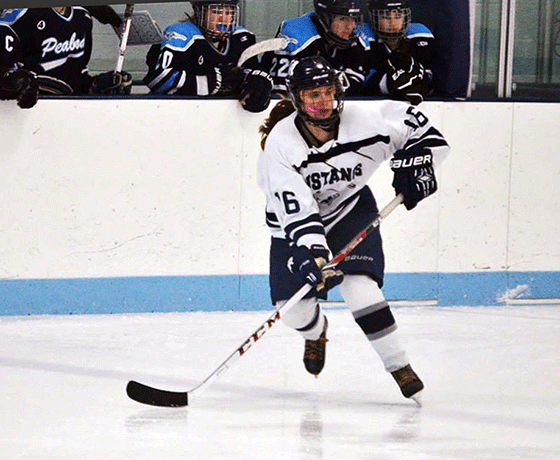 Courtney Hardy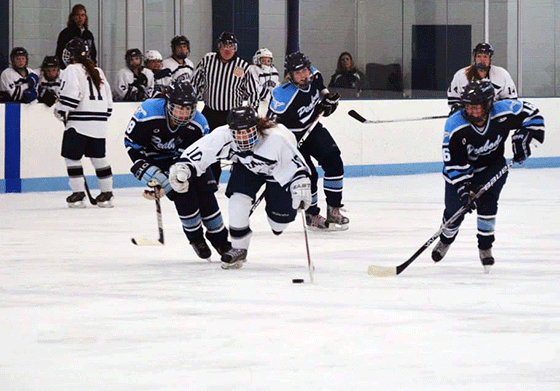 Kayli Lanzilli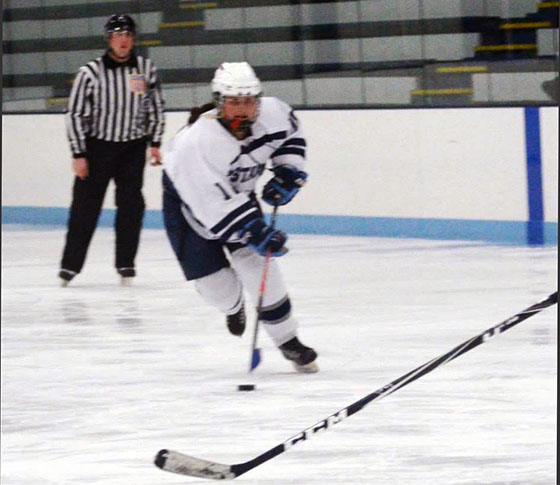 Olivia Maduro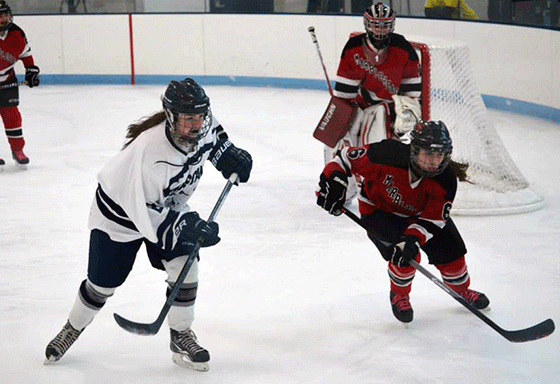 Samantha McLaughlin
– Information from Assistant Coach Josh Glionna. Photos by Judy Baruffaldi.