Mustang Hockey Teams to Compete in State Tourney
|
Boys Hockey Team on Road Against Acton-Boxboro Wednesday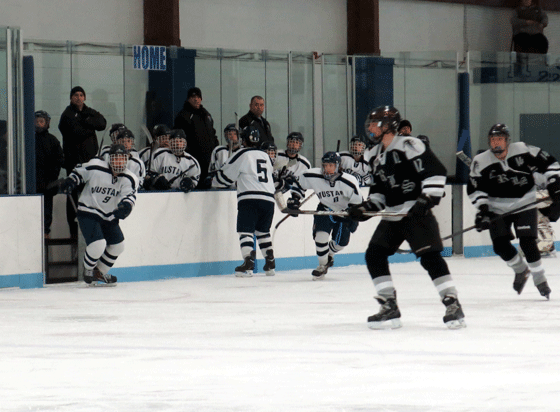 The 12-5-3 Mustang boys varsity hockey team enters the state tourney seeded sixth out of seventeen teams in North Division 1. Medford has a bye in the preliminary round and opens the first round against Acton-Boxboro (11th, 10-6-4) on Wednesday. The game is at 7:45PM in Watertown. The winner will advance to the quarter finals and face the winner of the Matignon/Wilmington game.
Girls Hockey Team at Woburn Tuesday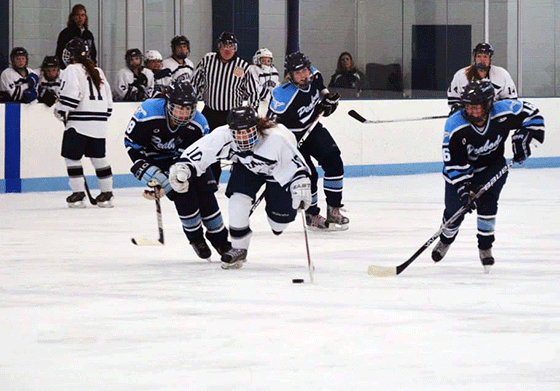 The Lady Mustang hockey team will open up the MIAA division one state tournament Tuesday, February 25 at Woburn at 6:00pm. The Lady Mustangs enter the post season as Northeastern Hockey League South Champs and have a record of 9-9-1. The Woburn Tanners finished in second place in the Middlesex League Liberty division with an overall record of 14-5-2. The game will be played at the O'Brien Rink, located at 55 Locust Street in Woburn.
The winner of the game will move on and play at Barnstable on Saturday, March 1.
Photo of Kayli Lanzilli by Judy Baruffaldi.
– InsideMedford.com