Spotlight Productions Presents Godspell March 7th, 8th
|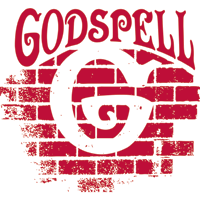 Erin Keith, Founder, Director and Producer of Spotlight Productions is pleased to announce their musical performance of Godspell.
Prepare ye for Godspell, the beloved classic from Stephen Schwartz, the Grammy and Academy Award-winning composer of Wicked and Pippin. Enjoy all the good gifts of one of the most enduring shows of all time as it comes to, Medford High School's Marsha Caron Theater located at 489 Winthrop Street, on Friday March 7th at 7pm and Saturday March 8th at 2pm and 7pm performance times. Raise your spirit with the score filled with the popular hits "Day By Day," "Learn Your Lessons Well" and "Turn Back, O Man."
Performed by ensemble cast, the show has no stars. Rather it is the message of the gospels itself that takes center stage. That message is related through the telling of the parables of Jesus in a contemporary way, whimsical and often moving fashion, which truly brings these stories and the values that they convey to life.
Keith's sister, Elle a senior at Medford High School and co-director is no novice to the stage she was last seen flying through the air as Peter Pan and will surely please the audience as she takes the stage, alongside the young children she has been directing, in the role of Jesus. Technical Director John Howard, who is a teacher at Saint Joseph's in Medford, will also be performing dual roles as Judas and John the Baptist. Howard's brother Paul, Assistant Director has loved every minute of rehearsals and will be making one or two appearances on stage with the cast. According to Erin, she has been really impressed with the professionalism, talent and maturity that her young actors have displayed during rehearsals and is looking forward to bringing this show to the community.
Ticket prices are students and seniors are $8 before or $10 at the door and Adult tickets are $10 before or $12 at the door.
All seats can be purchased 20 minutes before show start time or tickets can be reserved in advance and held at will call for a discount by calling 781.526.4678 or 781.526.4675 or by emailing spotlight.keith@gmail.com.
This timeless tale of friendship, loyalty and love has touched the hearts of countless theatergoers all over the world—and now you can join the celebration as a spectacular ensemble of Spotlight's best performs the greatest story ever told. So come sing about love—at Godspell.
Godspell can teach many powerful lessons and values to children, and they may enjoy the energetic, silly nature of the show. Children may find the crucifixion scene at the end of Act II disturbing.
– Submitted by Janice C. McLaughlin