Mustangs Compete in Pentathlon
|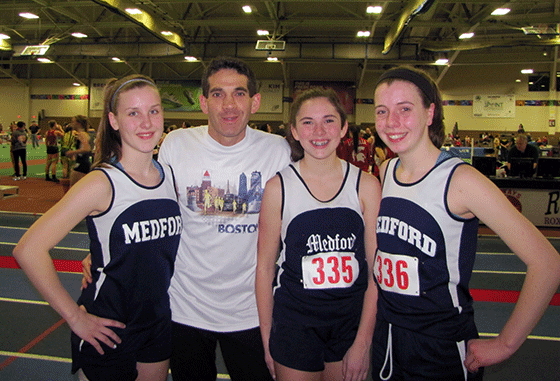 Five members of the Medford High School indoor track team wrapped up the season by representing the Mustangs in the 2014 State Pentathlon.
Senior Patrick Coughlin, junior Jose Lopes, junior Patricia Healion, freshman Amber Harbison, and junior Kali Umlah took on the challenge of competing in five consecutive events, according to Boys Track Coach Tommy Lynch.
Their results are available on the Medford High School website.
Pictured above: Kali Umlah, Coach Simpson, Amber Harbison, and Patricia Healion. Courtesy photo.
– InsideMedford.com