Medford's Royall House Featured in Yankee Magazine
|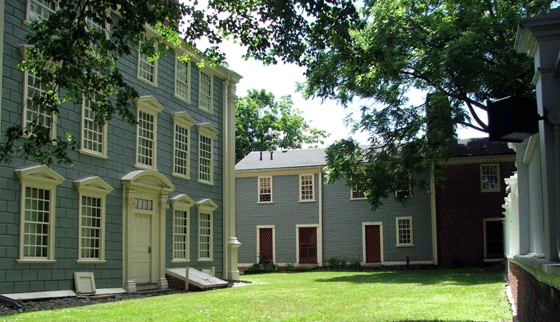 The Royall House and Slave Quarters was featured in Yankee Magazine's March/April issue, on newsstands February 25.
"Tucked away in a Boston suburb, the Royall House and Slave Quarters offers a sobering and singular reminder of the past," writes Aimee Seavey. The Yankee article, entitled "A Powerful Voice," continues, "While the Colonial-era existence of Northern slavery is a shameful truth, the museum, as the only recognized example of freestanding slave quarters remaining in the North, embraces its role as an opportunity for education."
The Yankee Magazine article highlights the commitment of the Royall House and Slave Quarters to give "a powerful voice" to individuals often overlooked in traditional narratives about New England's past. Today, guided tours of the mansion and adjacent slave quarters, the only one remaining in the north, contrast the lives of the property's two eighteenth-century populations: the Royall family, whose wealth came from sugar planting and participation in the slave trade, and the enslaved people upon whose lives and labor that wealth was built and maintained. New field trip programs help older elementary school students gain an understanding of the contributions of enslaved Africans to the development of colonial Massachusetts, offering an introduction to the transatlantic slave trade as well as to complex issues of race and identity, slavery and freedom.
"It is an honor for our organization to be featured in Yankee Magazine," said co-president Penny Outlaw, "but it is also a reminder that slavery was acceptable to most colonial New Englanders, and that it was quite common, not just in the households of prosperous families like the Royalls but for many merchants, doctors, and clergymen, as well."
– Submitted by Tom Lincoln