Elderly Man Goes Missing, Found Safe in Somerville
|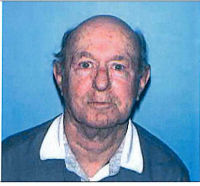 Story Updated 6:21PM Tuesday, March 18, 2014
– Allison Goldsberry
A 69-year-old man who went missing early Tuesday morning has been found safe in Somerville, according to Medford Police.
According to information released by Lt. Paul Covino, Lawrence Mahoney went missing from the South Medford area at 4:30AM. Police say Mahoney, who walks with crutches and is in poor health, went missing without a wallet, cell phone, or car.
Mahoney was being returned to his family over twelve hours later on Tuesday evening. Police say he was being examined by paramedics before going home.