Grace Episcopal Church Palm Sunday Passion Play April 13th
|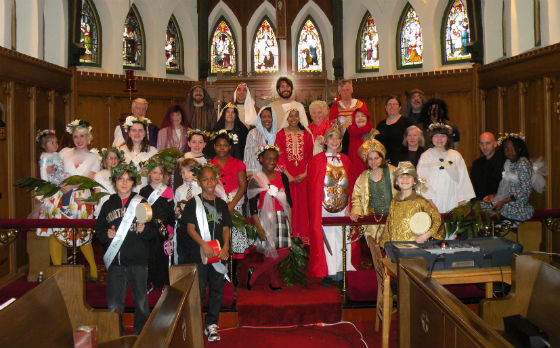 The Parable Players of Medford's Grace Episcopal Church at 160 High Street are scheduled to present their annual Passion Play on Palm Sunday, April 13th. It will be performed as the 'Gospel' during the 10:00 AM service. A parade of the cast, clergy, and congregants to St. Joseph's Roman Catholic Church for a joint ecumenical 'Blessing of the Palms' will happen at 9:30AM. 'Dakota the Pony' will also parade playing the part of the donkey!
Under the direction of Laura R. Duggan, The Parable Players annually perform two productions: The Christmas Pageant and The Passion Play. The company is a multi-generational group of actors drawn from the church and community members numbers close to 50 players for each show.
The public is invited to attend both the parade and play. All are welcome!
– Submitted by Rev. Noah Evans