St. Joseph's Announces Easter Services
|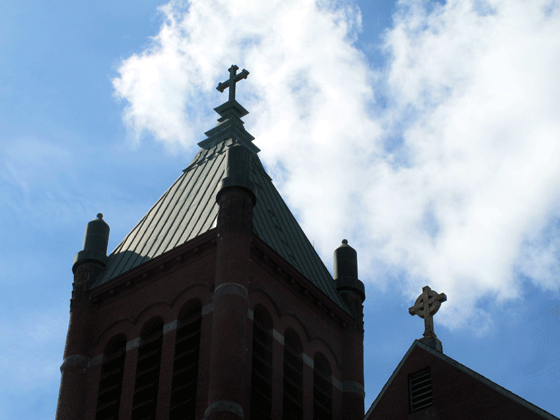 And He Shall Reign Forever and Ever! Hallelujah!
St. Joseph's Parish, Medford Invites You to Join Us in Worship and Song in the Celebration of Easter!
The schedule for the St. Joseph Music Ministry will be as follows:
The Sacred Paschal Triduum
Thursday of the Lord's Supper – April 17th
7:30 P.M. Mass – with Adult & Young Adult Choirs, Cantors, Organ, Trumpet, and Flute
Friday of the Passion of the Lord (Good Friday) – April 18th
3:00 P.M. Service – with members of Youth, Young Adult and Adult Choirs
Easter Sunday of the Resurrection of the Lord – April 20th
8:00 A.M. Mass – with Cantor and Piano
10:00 A.M. Family Mass – with Youth Choir and Cantors, Piano, Flute & Guitar
Noon Mass – with Adult Choir and Cantors, Organ, Trumpet, Flute and Timpani
"Come! Help us "make a joyful noise unto the Lord"!!!
St. Joseph Parish
118 High Street (Rte. 60)
Medford, MA 02155
781-396-0423; stjosephparishmedfordma@msn.com
– Submitted by Betsy Pesce, Music and Liturgy Director