Truck Crashes into Medford Square Ice Cream Shop
|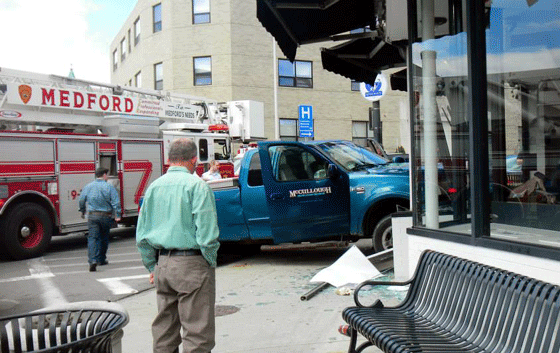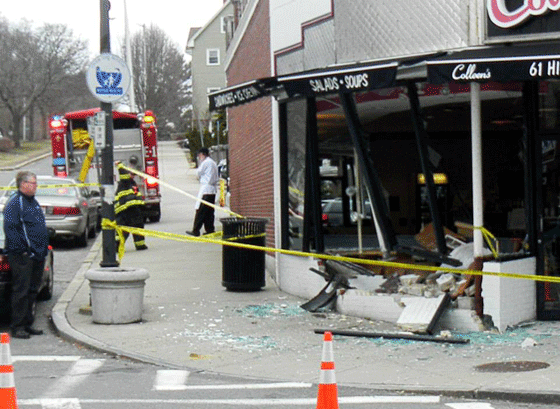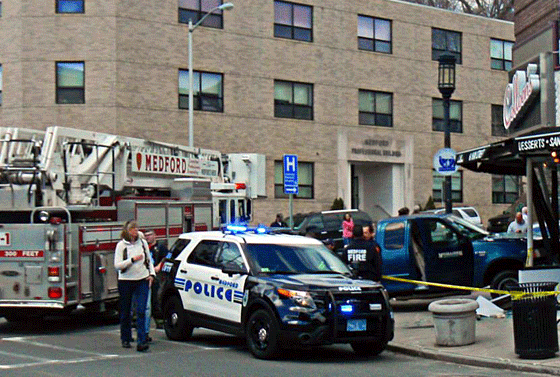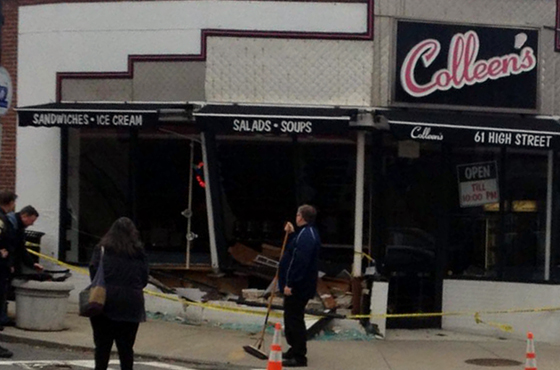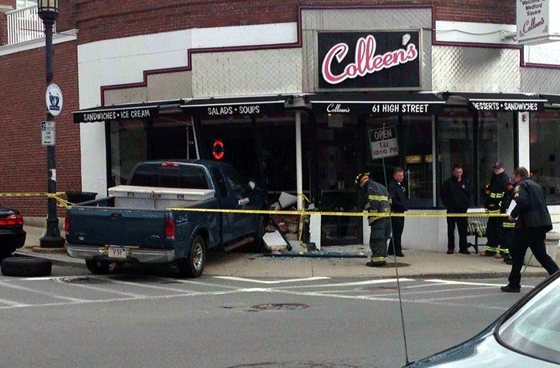 Photos by Patricia Saunders (top 3), Heather Shea, and Nikki Mahoney.
Story Updated 5:30PM, April 5, 2014
– Allison Goldsberry
A pickup truck crashed through the front of Medford Square ice cream shop Colleen's on Saturday afternoon, according to several published reports and witnesses.
According to CBS Boston, two people were hurt. Both victims were transported to the hospital with minor injuries. One of the injured was the driver while another one was a customer, according to WCVB.
According to a witness it appeared the truck somehow lost control, possibly a brake failure. The witness heard the driver scream. An older woman sitting in a booth near the window was injured in addition to the driver.
The cause of the accident is under investigation. The truck appeared to belong to a business, McCullough.
More information will be shared as it becomes available.