Mustang Hall of Fame Celebrates 25 Years
|
On Sunday, April 6 the Mustang Hall of Fame held a reception in honor of its 25th anniversary. The event took place in the main lobby of Medford High School and was the first ever to bring all living Mustang Hall of Fame members together at the same time, according to information released by the organization.
More details about the Hall of Fame, including a list of inductees, are available on its website. The Hall of Fame was founded by Tom Convery in 1988. Nominations for new inductees are open through the end of June.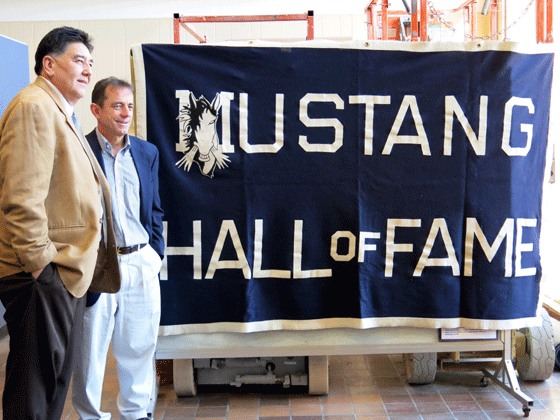 Hall of Famer and Mustang Hall of Fame executive board member Ed Finn (left) with MHS graduate and Boston Marathon Race Director Dave McGillivray.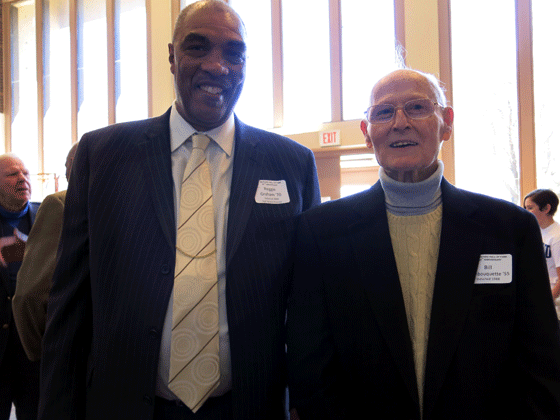 Hall of Famers Reggie Graham (left) and Bill Monbouquette.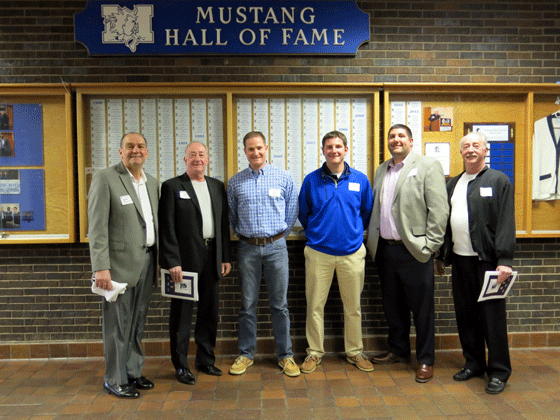 Hall of Famers Dave Polcari, Robert Jenkins, Nick Tucci, John Chiesa, Chuck Chiesa, and Richard Jenkins in front of the Hall of Fame showcase at MHS.
The girls varsity softball team with Coach Jack Dempsey and McGillivray.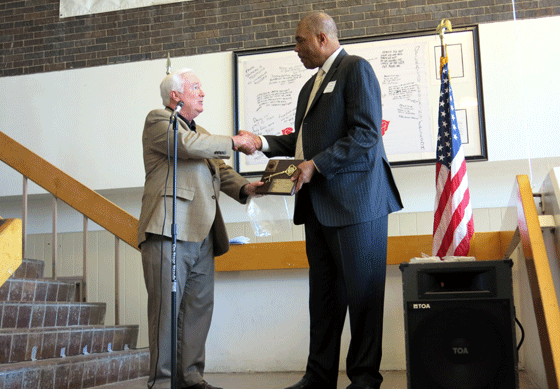 Graham accepted a Key to the City from Mayor McGlynn for the Hall of Fame.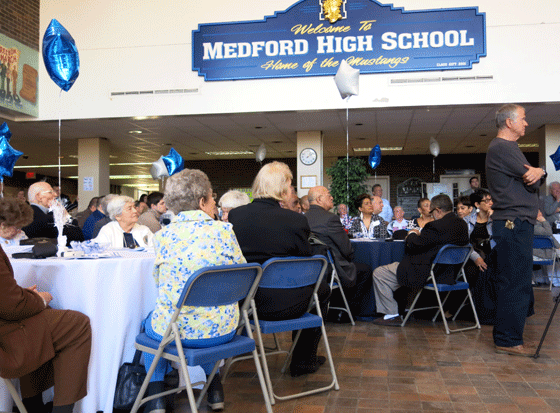 The reception took place in MHS' main lobby.
– InsideMedford.com