Mustang Baseball Team Tops Stoneham, 9-7
|
The Medford High School varsity baseball team earned a 9-7 home win over Stoneham on Friday. Dave Center and Mike Egitto led the team with three RBI's each and Center also contributed a home run. Dom Ramasci got on base for each of his five at-bats. Eric Spinale got the win on the mound, pitching five innings, while Shawn Normile earned the save in relief.
"All and all [it was a] good team win and [it was] nice to see the kids come out of the gate swinging and putting up a quick seven runs," said Head Coach Mike Nestor. "[I'm] proud of the way the kids responded after Wednesday's loss to Waltham."
Medford heads to Woburn for a 10AM game on Saturday. Freshman Mike Center will start on the mound for the Mustangs.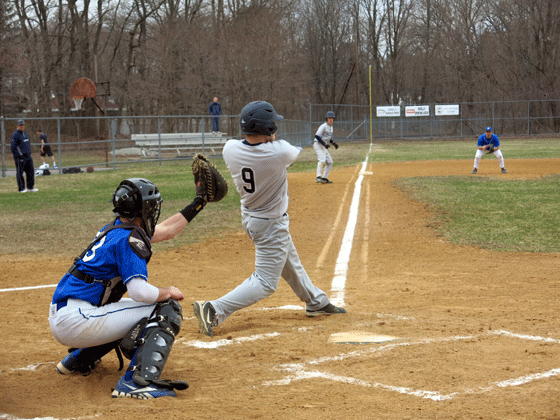 Dave Center added three RBI's and slammed a homerun.
Mike Egitto was an offensive leader for the Mustangs.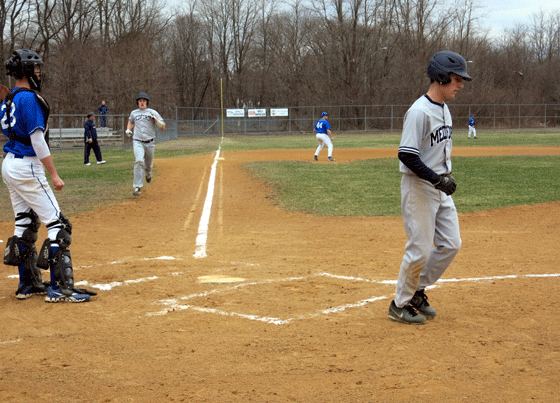 Medford scored many of its runs early in the game.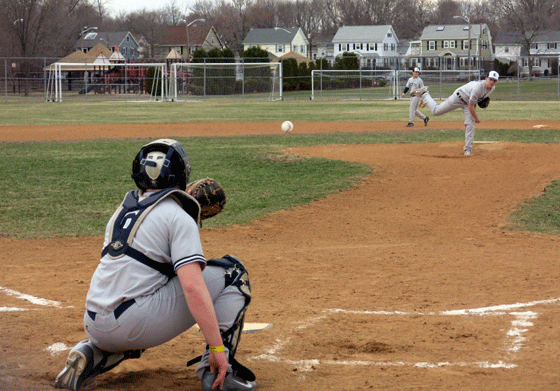 Catcher Justin Alley and pitcher Eric Spinale warm up.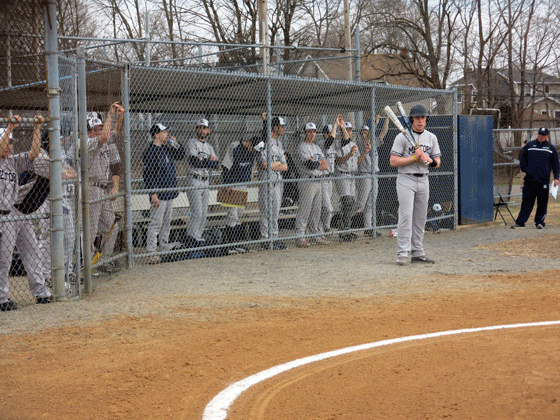 Medford faces Woburn on Saturday.
– InsideMedford.com