Tufts Regatta Saturday on Malden River
|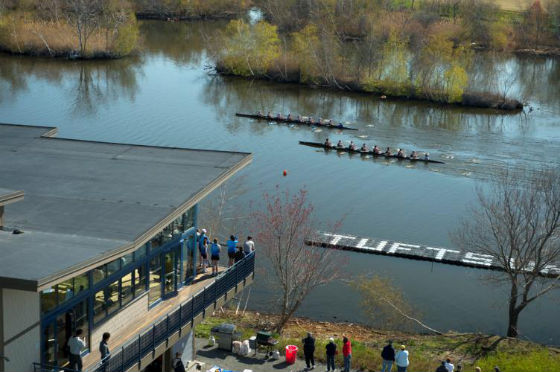 As part of the highest ranking group of women competitors to ever compete on the Malden River, the Tufts women's crew team, ranked 11th nationally, will host #1 Wellesley after defeating defending NCAA Champion and perennial powerhouse Williams last weekend. Tufts will also host Bates (3) and Wesleyan (6).
The Tufts men, fresh from last weekend's sweep, will take on tough competition as they compete against crews from Wesleyan, Bates and the University of New Hampshire. (There are no rankings for Division 3 Men.) First launch at 8:45 am from Tufts' boat house on the Malden River.
The races are open to the public. The River Café, just south of the Tufts Boat House, will be open from 7 am to 12 noon. For real time results on Saturday, go to: herenow.com.
Race spectators can view most of the race course from the Tufts Boat House, located at River's Edge, 300 River's Edge Drive, Medford.
– Information and photo from Tufts Universit