Friends of the Mystic Spring Cleanup April 26
|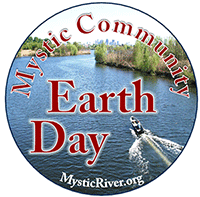 Friends of the Mystic River will hold its 19th annual Mystic River Spring Cleanup on Saturday, April 26, from 9:30 a.m. to 1 p.m. For the fifth year in a row, the Spring Cleanup meeting place will be at the Hormel Stadium parking lot adjacent to Mystic Riverbend Park.
Volunteers are invited to meet at Hormel to sign in and pick up bags, gloves and instructions. Work will focus on the Mystic Riverbend Park and adjacent MacDonald Park areas, but participants are welcome to travel to any other location along the Mystic in Medford that they may wish to clean up. At the end of the event, organizers will collect all bags of trash that have been filled and return them to the Hormel site for pickup by the city.
Lunchtime refreshments also will be provided at the Hormel site, and all participants will receive a free "Mystic Community Earth Day" button. The Friends of the Mystic cleanup is part of an array of Earth Day week cleanups; the full schedule is available at http://mysticriver.org/watershed-clean-ups/.
In the event of heavy rain on April 26, the Friends of the Mystic cleanup will be held on Sunday, April 27, at the same location and times.
Friends of the Mystic River (www.fomr.org) is a Medford-based community organization focused on the enjoyment, protection and enhancement of the Mystic River in Medford.
For more information, call 781-391-2604 or e-mail Mystic02155@hotmail.com.
– Submitted by the Friends of the Mystic River