Medford Resident Wins Magazine Photo Contest
|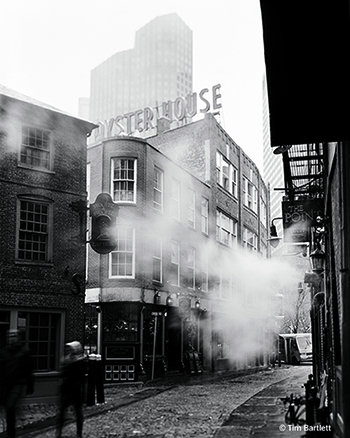 Tim Bartlett of Medford, Massachusetts, Wins 1st Place in Yankee Magazine's Second Annual Reader Photo Contest
Tim Bartlett's photograph won first place in Yankee Magazine's "My New England" reader photo contest. Winning photographs are featured in Yankee's March/April 2014 issue, on newsstands now, starting on page 62 and online at YankeeMagazine.com/more. Bartlett lives in Medford, Massachusetts. Born and raised in Old Lyme, Connecticut, Tim graduated from the United States Military Academy. He lived across the U.S. and overseas before finally returning to New England. He shot his photo with 4×5 film and his Zone VI field camera.
Bartlett is a graduate of New England School of Photography. To view more of his work, visit: http://www.timbartlettphoto.com
"When we asked for entries to our second annual reader photo contest, the theme 'My New England' resonated with our region's photographers. The landscape and people of New England have been at the heart of Yankee since our first issue nearly 80 years ago, and the feeling for both became evident as we looked through well over 1,000 submissions," says Mel Allen, editor of Yankee Magazine. "This year our art director, Lori Pedrick, and photo editor, Heather Marcus, enlisted the eyes and sensibilities of three well-known New England photographers—Dana Smith, Jesse Burke, and Sara Gray—to help with the judging. Lori and Heather weighed each judge's comments carefully, and then made the final choices."
The photo, title "Marshall Street," was taken in downtown Boston. The Blackstone block and Creek Square (visible in center) are remnants of Boston's original settlement, with boundaries and street pattern still intact after 300 years. The Union Oyster House is the oldest eatery still operating in the United States.
– Information and photo from Yankee Magazine