City Unveils Plan for Park to Honor Boston Marathon Bombing Victims
|
On Friday Mayor Michael McGlynn announced plans to build a park to honor the victims of the Boston Marathon bombings.
The "Peace Garden" will honor Medford native Krystle Campbell as well as MIT Police Officer Sean Collier, BU student Lingzi Lu, and 8-year-old Martin Richard. It will be located in front of Medford's Senior Center on Riverside Avenue.
According to information released by Mayor McGlynn, the park will include five fountains and a path embedded with bronze plaques honoring the victims and recognizing Boston Marathon route milestones. The Peace Garden will also have sunflowers, Krystle's favorite flower.
Mayor McGlynn said the $1 million price tag will be covered by state and federal grants. He also expects pledged in-kind support to help cover costs.
More details, including renderings of the Peace Garden, are available on the city website.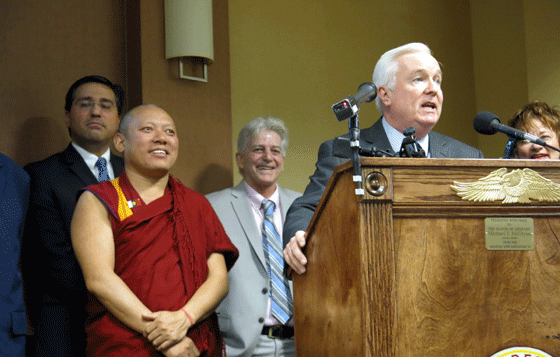 Krystle's father Bill Campbell (center) attended Friday's Peace Garden announcement.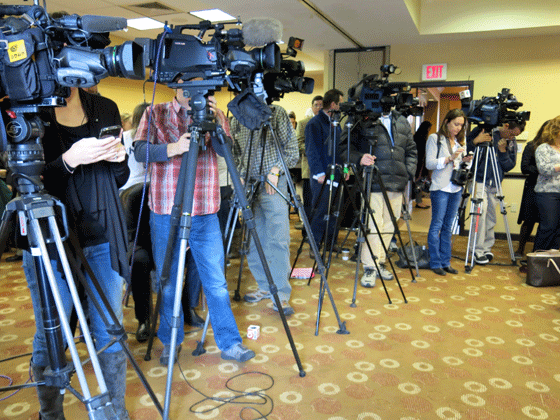 Every major media outlet covered Friday's press conference.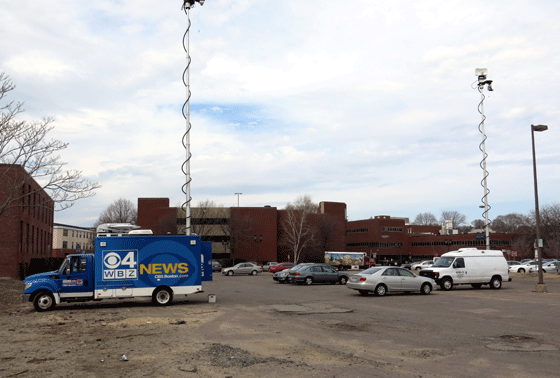 Live TV trucks outside of Medford City Hall on Friday.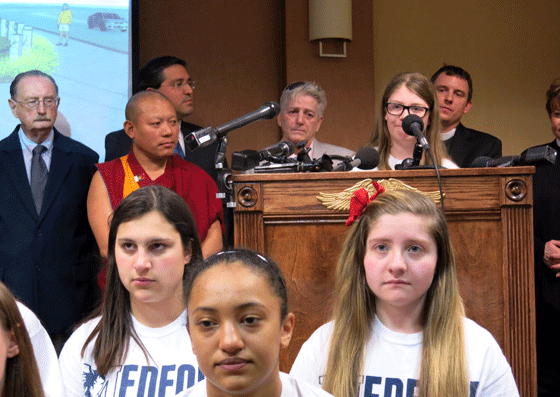 Medford High School softball player Julia Kearney talked about the team's upcoming tournament in honor of Krystle.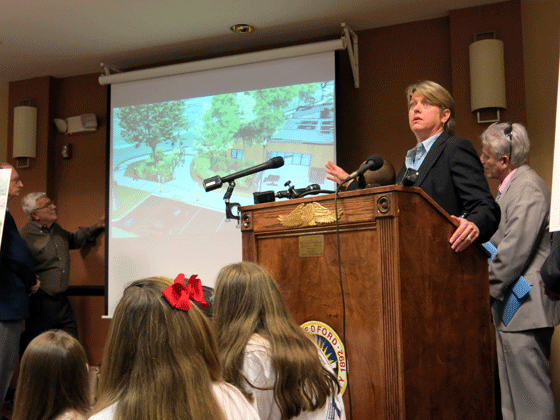 Pam Shadley, the park's designer, presented plans for the Peace Garden.
– InsideMedford.com