Christine Barber Announces Campaign for State Rep
|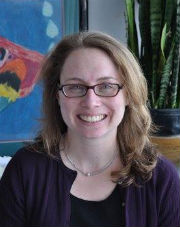 Christine Barber became the first official candidate for State Representative in the 34th Middlesex district as she submitted more than the required signatures to the Secretary of the Commonwealth's office. Barber, a local progressive leader who works on community development and is a health care policy expert, also announced strong early fundraising.
"Representative Sciortino leaves big shoes to fill and I am grateful for his leadership on the progressive values we share," said Barber. "I am ready to stand up for this community and make sure that state policy reflects our needs and values. I look forward to working hard for this district on issues including ensuring the Green Line extension is funded all the way to Route 16 in Medford; furthering the preservation of the Mystic River; and addressing the affordability of the area so residents can continue to thrive in our neighborhoods."
Demonstrating broad grassroots support, Christine Barber also announced that she has raised nearly $10,000 in the first two weeks of her campaign.
"I worked closely with Carl Sciortino for years," noted Rebekah Gewirtz, Somerville Ward 6 Alderman and former President of the Somerville Board of Aldermen. "I am proud to support Christine Barber for State Representative because she will bring to Beacon Hill the same leadership, expertise, and commitment that Carl did."
The 34th Middlesex district includes parts of Medford (Ward 4, Ward 5, Ward 7: Precinct 1, and Ward 8: Precinct 2) and Somerville (Wards 4 and 7). The 34th Middlesex district seat became vacant when former State Representative Carl Sciortino, a leading progressive voice in the Legislature, resigned to become Executive Director of AIDS Action Committee of Massachusetts, a leader in the fight against HIV/AIDS.
With a campaign website to be unveiled in the weeks ahead, to learn more about Christine Barber and her campaign for State Representative, Like the campaign on Facebook at https://www.facebook.com/christinebarberstaterep
Christine Barber has spent her career advocating for working families and local communities. Christine is a leader in the Somerville Community Corporation, working with residents to ensure development works for the local community. She is Vice Chair of the Ward 4 Democratic Committee and a leader in the Progressive Democrats of Somerville, a group that has helped to elect Democrats at the local and state levels. For the past seven years, Christine has worked at Community Catalyst as a Senior Policy Analyst. She listens to patients' problems with the health care system and stands up to industry to work toward high-quality, affordable health care for everyone. Christine served as Research Analyst for the Committee on Health Care Financing in the Massachusetts State Legislature, drafting legislation including the state's landmark 2006 health care law. Christine earned her Masters of Public Policy and Administration from the University of Massachusetts Amherst and her Bachelor's degree from the College of the Holy Cross in Worcester.
– Submitted by Christine Barber's campaign