Medford Little League Opening Day April 26th
|
Schedule update due to rain- please click here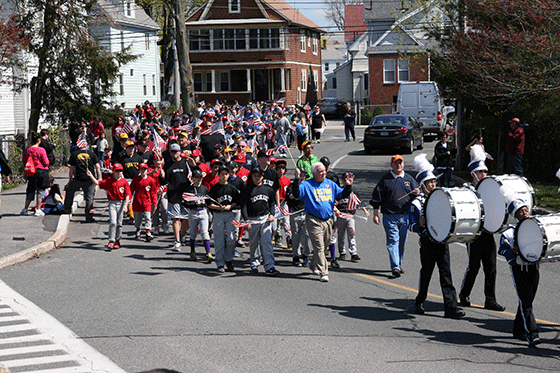 Practices are in full swing. Opening day just is around the corner — don't let a little dusting of snow fool you!
Medford Little League is looking forward to our 2nd opening day, April 26th.
The parade will start at 11:00 a.m. from Medford City Hall, march down Riverside Avenue towards Freedom Way, and into Drane Field (at Hormel Stadium). Opening Ceremonies will start around 11:30. Players and coaches should gather at City Hall 10:15 – 10:45.
After the opening ceremonies, we will have all sorts of activities including a DJ, K-9 demonstration, magician, food, baseball, bounce houses and other fun activities.
Special guests include, the Campbell Family of Medford, Mayor McGlynn, the Mondello Band and the MHS marching band.
Please stay tuned to http://www.MedfordLittleLeague.com for weather-related and other opening-day updates. Rain Date is Saturday May 3rd.
Open Meeting
Medford Little League is having an open meeting Sunday May 4th at 4pm. Location will be posted the week before at our website http://www.MedfordLittleLeague.com.
– Submitted by Stephen Braverman