Medford Realtor Receives Award
|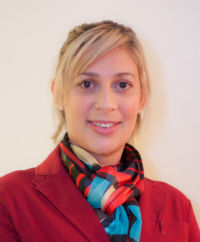 Sory DeOliveira, an experienced REALTOR® with RE/MAX Andrew Realty Services of Medford and Stoneham, was the honored recipient of the Eastern Middlesex Association of REALTORS®' (EMAR's) distinguished Dorothy M. Shea Award.
Awarded annually, the Dorothy M. Shea Award is given to the REALTOR®whose volunteer efforts, accomplishments and considerable contributions have served to benefit both the Association and his/her fellow REALTORS®. This prestigious honor was bestowed on DeOliveira during the organization's Annual Installation of Officers dinner
held at the Hillview Country Club in North Reading.
Born and raised in Brazil, DeOliveira has been affiliated with RE/MAX Andrew Realty Services for the past nine years. She in fluent in English, Portuguese and Spanish. A strong proponent of continuing education for REALTORS®, DeOliveira holds several real estate designations, including LMC (Loss Mitigation Certified) and the REALTOR® GREEN® certification.
DeOliveira has long played an active role in her REALTOR® Board/Association. Presently, she serves as EMAR's Secretary/Clerk and she is also the acting chairperson of EMAR's Equal Opportunity and Fair Housing Committee. In 2013, she served as chairperson of both EMAR's Technology and its Community Services committees. Over the years, she has assisted in the planning and successful execution of many charitable events, including EMAR's annual holiday toy drive, numerous food drives, and most notably a Casino Night in which over $10,000. was raised to benefit soldiers returning home with their housing needs.
In addition to her EMAR activities, DeOliveira is also a member of the National Association of REALTORS® (NAR) and the Massachusetts Association of REALTORS® (MAR). On the state level, DeOliveira serves as a MAR State Director and serves on its Convention Committee, International Committee, and Young Professionals' Network (YPN) Committee.
Throughout the years, DeOliveira has worked tirelessly as an advocate for children with special needs, testifying at the State House, serving on a variety of organizations, and most recently participating in the 2013 Federation for Children's Conference as a panelist. In 2010, DeOliveira's advocacy efforts were recognized by Gay Vernon and Magic 106.7 when she received the prestigious Exceptional Women Award. Just this past February, DeOliveira headed a team that participated in the Polar Plunge to raise funds for the Special Olympics.
Broker/Owner, John Veneziano and the members of RE/MAX Andrew Realty Services are proud to have Sory DeOliveira, this dedicated, accomplished, award-winning REALTOR® on its team.
– Submitted by RE/MAX Andrew Realty Services