President of the Republic of Rwanda Speaking at Tufts April 22
|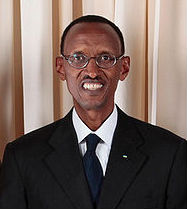 Paul Kagame, the sixth and current president of Rwanda, will address the Tufts University community on the 20th anniversary of the genocide against the Tutsis. Kagame will discuss what the world has learned from Rwanda's tragedy and journey to recovery. He will speak at Tufts on Tuesday, April 22.
Kagame has been the president of Rwanda since April 2000. He currently serves as chair of the United Nations Secretary General's Advisory Group on Millennium Development Goals, which include eradicating poverty and reducing child mortality, and as co-chair of the International Telecommunication Union's Broadband Commission, which unites industry executives with government leaders, thought leaders, policy pioneers, international agencies and organizations concerned with development.
Kagame won the first democratic elections held in Rwanda in August 2003 and was re-elected to a second seven-year mandate in August 2010. Prior to his appointment as president, he served as vice-president and minister for defense in the Government of National Unity and Chairman of the Rwandan Patriotic Front (RPF), a partner in the Government of National Unity. In 1994 he led the Rwanda Patriotic Army to defeat the genocidal government, setting Rwanda on its current course towards reconciliation, nation building and socioeconomic development.
– Information from Tufts University. Courtesy photo.