'Raw Faith' Screening at Hyatt April 26th
|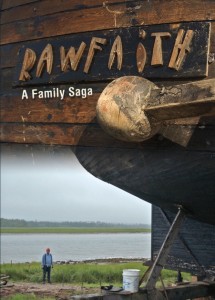 On Saturday, April 26, at 7pm, the documentary, Raw Faith will be screened at Hyatt Place.
Raw Faith is the story of the McKay family and the 88?, 300 ton galleon they built in Addison, ME. It's the moving and tragic story of a ship, the family that built her and the personal mission to build a wheelchair accessible boat that was to provide free sailing adventures to groups which would normally be deterred from sailing.
As the film reveals in sometimes overpowering detail, the family's self-imposed mission — Liz suffers from Marfan syndrome, and her father envisioned the ship as a wheelchair-accessible sanctuary for families grappling with similar disorders — became an obsession that eventually tore them apart. The unorthodox, hand-built ship, Raw Faith, lost masts in two storms before sinking off the coast of Nantucket in December 2010. The combination of suspense over the fate of the vessel and the discomfort that comes with watching a family pulling apart gives the film an epic feel.
"There were so many opinions about what was going on," says Greg Roscoe, the filmmaker. "Part of the strategy was to tell the story with many voices, as opposed to the voice of God, the narrator. This is the kind of story that can only be told by being embedded seven years with a family. It's a special story, and those sometimes come around once in a filmmaker's lifetime."
The film was named Best Feature Film at last year's Newburyport Documentary Film Festival. The film maker will be on hand to discuss the making of the documentary.
The first annual Embracing All Abilities thru Art Festival, April 25-27, features art and film that celebrate the human spirit and the creativity that abounds in all people regardless of their challenges.
The festival is collaboration with the Medford Art Center Inc (MACI), Outside Lines, EMARC's Center for Emerging Artists and the Medford Human Rights and Disability Commission.
– Submitted by Mike Oliver, MACI