Paul Revere Comes to Medford
|
Medford held its annual Patriot's Day events on Monday to mark the anniversary of the first battles of the American Revolution. The morning always includes a visit from Paul Revere, who rode through Medford on his infamous ride to warn colonists of the coming of the "regulars."
Photos by Vicki Halal, Mary Sbuttoni, and Bob Sullivan.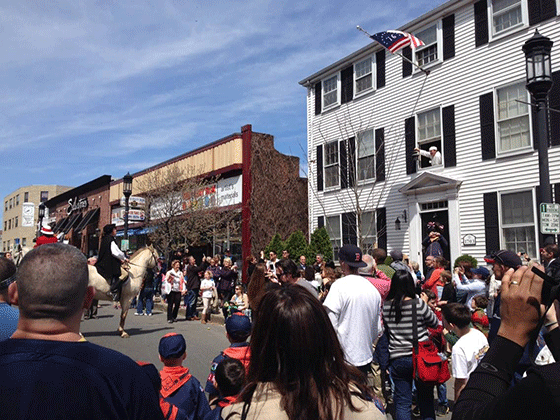 A crowd gathers to watch the re-enactment of Paul Revere's ride.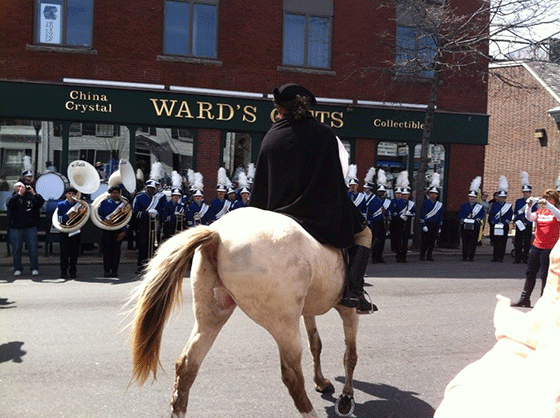 Paul Revere and his horse always stop in front of Gaffey's Funeral Home in Medford Square. The MHS Band is pictured in the background.
Paul Revere himself!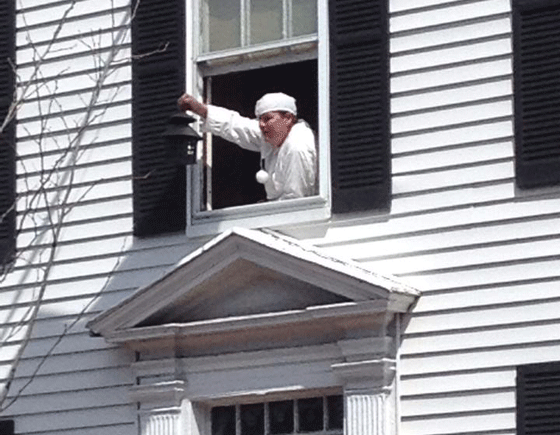 Joe DeCroteau, owner of Gaffey's Funeral home and in character as Isaac Hall, received a Key to the City on Monday for his years in hosting Medford's Patriot's Day event.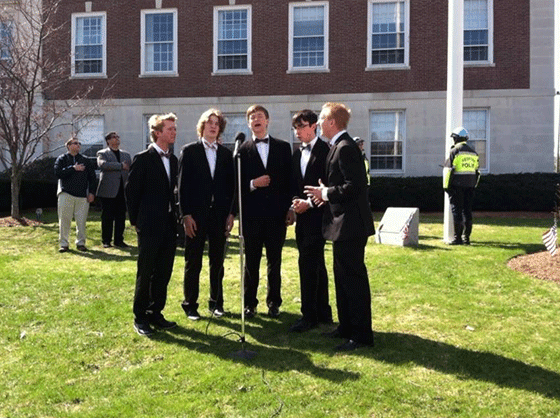 Medford High School a cappella group Los Rubios perform at Medford City Hall.
– InsideMedford.com