National Drug Take Back Event April 26
|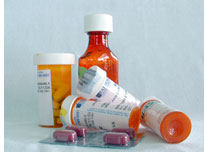 Medford Police and Medford Board of Health are hosting a "National Drug Take Back Day" on Saturday, April 26.
Items accepted include pills, tablets, capsules, cough medicine, creams/salves, and any other medications.
Needles/syringes, medical devices (IV bags, home infusion items), thermometers, and medical instruments will not be accepted.
The event is for residential drop offs only and not for doctors' or veterinarians' offices.
The event is taking place at Medford City Hall (enter from the City Hall Mall Road) from 10:00AM-2:00PM.
Medford also has a permanent prescription drug disposal Unit Located at Medford Police Station, 100 Main Street. Prescription drugs can be disposed of there confidentially anytime.
For more information contact: TeamMedford02155@gmail.com
– Information from Medford Board of Health