MHS Baseball Team Defeats Somerville, Cambridge
|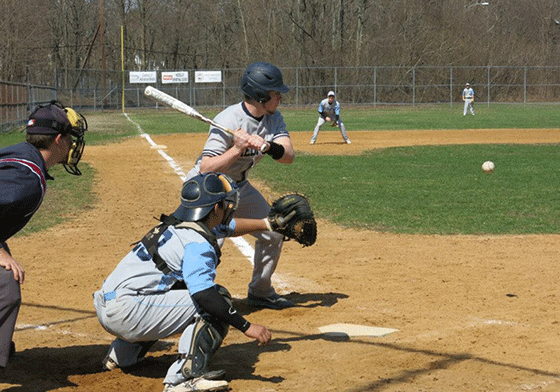 – Allison Goldsberry
The Medford High School baseball team is 3-0 so far in the GBL following wins over Somerville and Cambridge.
On Monday Medford defeated Somerville 11-3 at Playstead Park. Highlander first year head coach Sal Mendonca (and former Mustang freshman coach) and his team faced his former freshman players, now seniors.
Medford's Shawn Normile picked up his first varsity win on the mound. He pitched five complete innings, allowing only one unearned run while giving up just four hits.
Junior Mike Egitto made his first varsity pitching appearance in the fifth inning, ending a late rally by Somerville and striking out three. Senior Dave Russell took over in the seventh to close out the game.
Medford scored eight runs in the second inning on seven hits, with Egitto contributing two RBI's. Connor McGovern followed up in the third inning with his second homer of the season, a blast over the left field fence with a man on first, said Head Coach Mike Nestor.
In the fourth inning Max Porrazzo brought home Dave Center, who led off the inning with a single up the middle.
On Tuesday the Mustangs defeated Cambridge, with two home runs lifting Medford to the 3-1 victory.
Next up for Medford (8-4) is a trip to Austin Prep on Thursday.