1st Annual Krystle Campbell Softball Tournament Saturday, Sunday
|
The Medford High School Girls Softball team will host the first annual Krystle Campbell Softball Tournament this weekend.
On Saturday the tournament begins at 2:30PM with a ribbon-cutting ceremony with Mayor Michael McGlynn for the newly renovated Columbus Park. Medford High School and Billerica will play at 3PM, followed by Arlington Catholic and Swampscott at 5:45PM. Championship and consolation games are planned for Sunday at 3PM and 5:45PM, respectively.
The softball team is pictured below with their coaches, Mayor McGlynn, and Krystle's parents Bill and Patty at Fenway Park with the World Series trophy.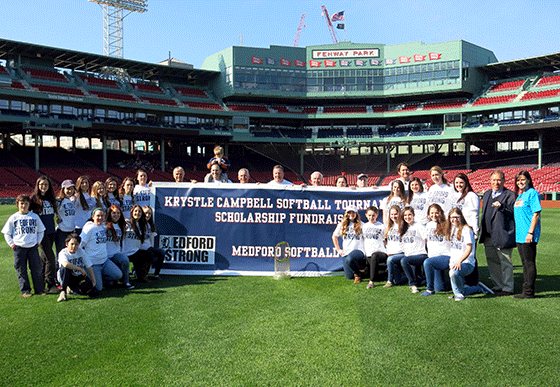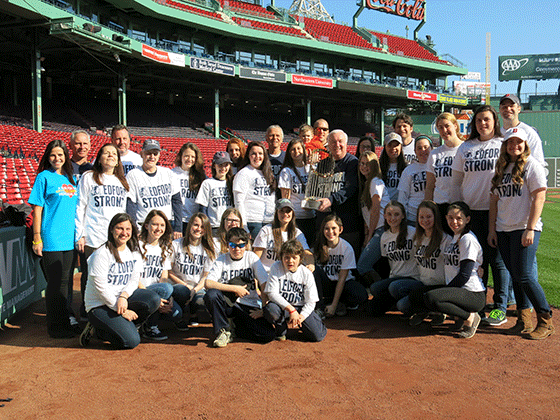 – InsideMedford.com