Carroll's Restaurant to Host Mother's Day Brunch
|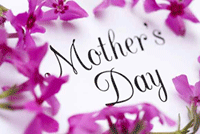 Carroll's Restaurant is hosting a special Mother's Day brunch on Sunday.
The menu includes omelettes, bacon, sausage, home fries, salad, vegetables, pasta, fish, chicken, prime rib, ham, mini pastries, limoncello cake, and chocolate torte.
There are two seatings for brunch, one at 10AM and another at 12PM. Reservations are strongly encouraged but not required. Reservations can be made by calling (781) 395-3344.
Carroll's is located at 21 Main Street in Medford Square.
– InsideMedford.com