1st Annual Krystle Campbell Softball Tournament Raises $10,000
|
The first annual Krystle Campbell softball tournament raised $10,000 for the scholarship in Krystle's memory and the girls softball team.
The money was raised through the sale of Medford Strong t-shirts, pictures with the World Series trophy, and the generous donations of local businesses and individuals.
The Lady Mustangs won their opening day game with a strong 7-2 win over Billerica High School before losing to a hard hitting Arlington Catholic squad 6-2 in the Championship game.
The consolation game was won by Swampscott High School, defeating Billerica in a slugfest by a score of 9-7.
Special thanks go to: Terri Eisnor and the Mustang softball parents, Medford Youth Softball, Bill Honeycutt, Ron Zampell, and the Boston Red Sox.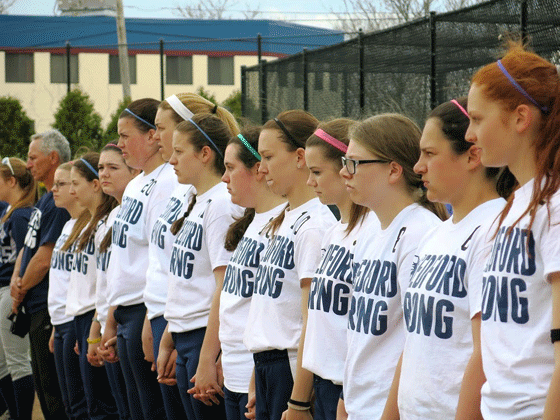 Mustang softball players held hands during the open ceremonies.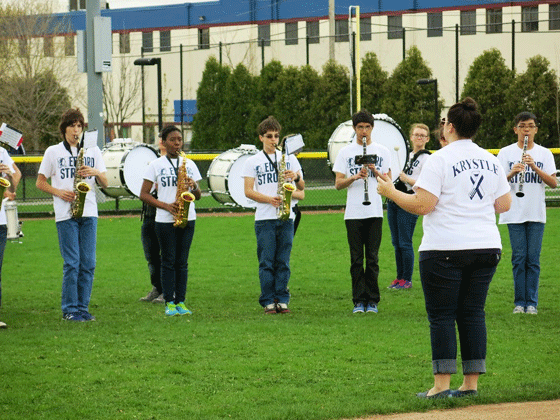 The MHS Band, of which Krystle was a part of during her time in school, performed at the tournament.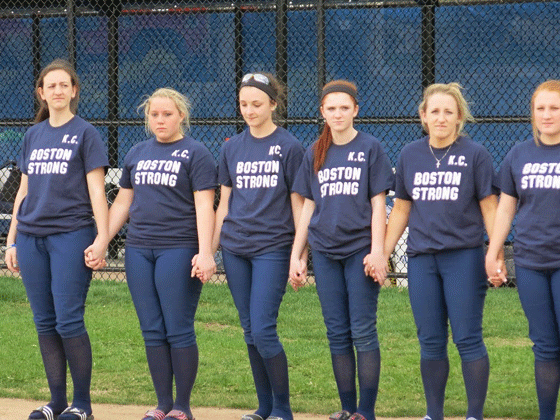 Arlington Catholic players wore uniforms with Boston Strong and Krystle's initials on them.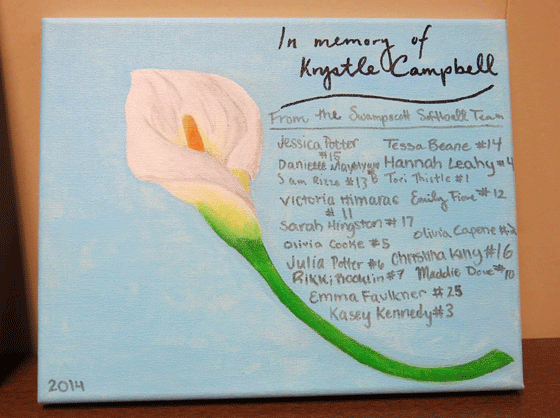 The Swampscott girls softball team made this picture for Medford.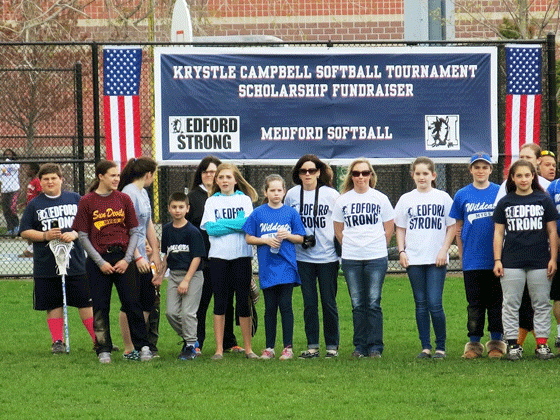 The sale of Medford Strong t-shirts, which were designed by the Mustang softball team last year, has raised thousands for the Krystle Campbell scholarship fund.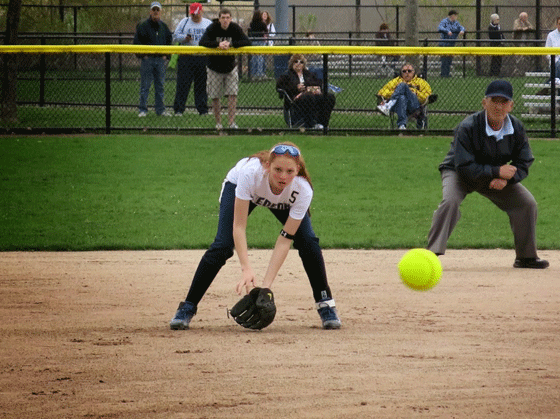 Medford defeated Billerica but lost to Arlington Catholic in the Championship game.
– Information from Mustang softball coach Jack Dempsey. Photos courtesy Medford Public Schools.