Comedian Jimmy Tingle to Lead Benefit for Medford Schools June 1st
|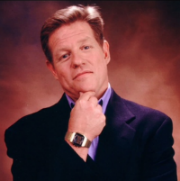 The Medford Public Schools is pleased to announce its annual Fine Arts Spring Benefit will take place on Sunday, June 1 and will feature Cambridge-born comedian and actor Jimmy Tingle.
The event is a rare theatrical production which will feature a screening of the award-winning documentary film ?Jimmy Tingle?s American Dream,? followed by a Q & A and a live performance of Jimmy Tingle?s ?Making Comic Sense.? Running time is 2 hours with intermission.
This captivating, provocative film is a one-hour tour-de-force of comedy, commentary and conversation with some of America?s most iconic personalities and social critics, as well as family, friends and total strangers as they speak up and speak out on the American Dream. As Tingle weaves his stand-up comedy career into the fabric of the American Dream, you?ll meet Oscar winners and comedians, historians and the homeless as he aspires to make us laugh, to make us think, and encourages us to dream.
More information and trailer of the film at www.jimmytinglesamericandream.com.
Tickets can be purchased online at www.jimmytingle.com. More details about the event are available at www.medfordpublicschools.org.
Event details: Sunday, June 1, 6:00 pm, Caron Theater, Medford High School. Tickets are $25 for adults and $20 for students.
– Information from Fine Arts Director Rich Trotta