Lanzilli Makes Run for State Rep
|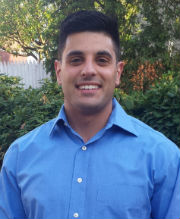 As a lifelong resident of the Hillside neighborhoods, I personally witnessed the recent development of Medford and Somerville into two of the most desirable American cities. I have always considered it a privilege to live in such a dynamic community, one that honors its history while also continually finding ways to create a better future. That yearning to constantly improve is a driving force behind my campaign for State Representative of the 34th Middlesex District.
Some of the challenging issues that I would address immediately upon election include the expansion of the Green Line, seeking effective funding for our public school system, and fighting drug abuse within our community.
I look forward to going door to door this summer to meet my Somerville and Medford neighbors and listen to their ideas about improving our community. I am excited to guide this community that I call home into a promising future.
Nick Lanzilli
Candidate for State Representative
34th Middlesex District
https://www.facebook.com/ElectLanzilli