Lady Mustang Lacrosse Team Closes Regular Season
|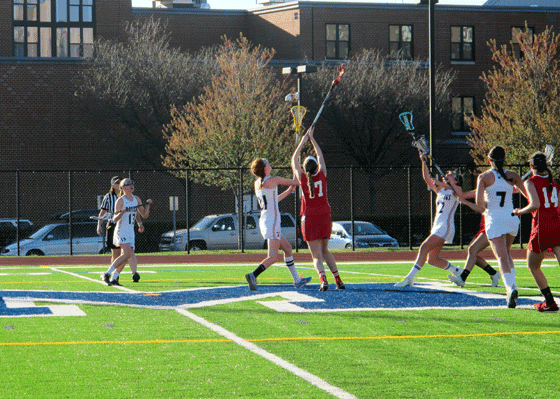 – Allison Goldsberry
The Medford High School girls varsity lacrosse team closed the regular season with a 16-5 win over Methuen on Wednesday.
Head Coach Matt Galusi said he was "super-proud" of his team for the win since they had been "struggling" a bit.
"This [was] an absolute dominant performance by the girls," said Coach Galusi.
Brianna Burke led the Mustangs with six goals and two assists. Hannah Gallup and Nicole Mortell each added four goals and an assist. Jamie Traverse scored two goals and Ailish Fallon had two assists.
Caroline McCarthy was "huge in net," with ten saves, said Galusi.
The 10-8-2 Lady Mustangs will open the state tournament with Reading. The eleventh-seeded Mustangs will take on the sixth seed on May 27 in Reading at 5:30PM. The winner will advance to the quarter final to face Winchester (#3) or Salem (#14).