Medford's Arianna Skincare to Open Location in NYC
|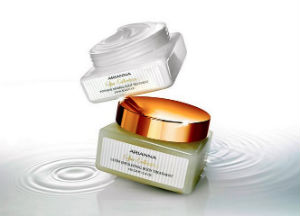 Arianna Skincare is pleased to announce the opening of a New York City store. Located in Manhattan's West Village neighborhood, the store will be the Medford, Massachusetts company's fifth location. Arianna Skincare currently has locations in Boston, Braintree and Edgartown (Martha's Vineyard), Massachusetts, as well as a store in Newport, Rhode Island. The ribbon-cutting for the New York location is scheduled for mid-July.
"We specialize in providing professional skincare advice at our locations, and we offer exceptional products that are based on the healing powers of Dead Sea minerals," said Miri Torres, Arianna Skincare CEO. "Our products are very effective, but we want to ensure our products are showcased in a store that reflects the luxury of our brand," she continued.
Arianna skincare was founded in 2009, shortly after Miri Torres conquered Hodgkin's Lymphoma. While undergoing treatment, she discovered the transformative effects of the extremely rich mineral salts of the Dead Sea. Her vision to promote products that were all-natural, non-toxic and captured the essence of the Dead Sea filled a void in the marketplace. A company was born.
Torres said, "Our natural skin care products deliver true anti-aging and health benefits, and I have personally experienced the benefits of Dead Sea minerals, and I want to share this experience with the rest of the world." Arianna Skincare products are now available online and in stores. "Our new store will allow discerning customers in the New York City area to experience our products too, which is something we're really excited about as a company," said Torres.
Arianna Skincare's New York City store will be located on Bleecker Street, in the area of several high-end independent boutiques. For more information about Arianna Skincare or its products, please visit www.arianna-skincare.com.
– Information from Arianna Skincare