Realtor® Misledy Villanueva Savold Joins Re/Max Andrew Realty Services
|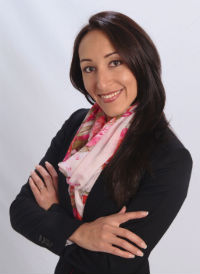 Local REALTOR® Misledy Villanueva Savold has joined the RE/MAX Andrew Realty Services sales team, announced John Veneziano, Broker Owner of the Medford and Stoneham-based real estate company.
Villanueva Savold is a member of the National Association of REALTORS®, the Massachusetts Association of REALTORS®, and the Greater Boston Real Estate Board. As a RE/MAX Andrew Realty Services REALTOR®, she specializes in the marketing and sale of residential and commercial real estate as well as land and new developments. Villanueva Savold offers both buyer and seller representation and services all of Massachusetts. Through her company and the RE/MAX franchise, Villanueva Savold is also able to assist those looking to move anywhere in the United States and in 90+ countries around the world.
Villanueva Savold recently completed RE/MAX Andrew Realty Services' intensive in-house training program. Additionally, she also finished the first phase of coursework toward her ABR (Accredited Buyer Representative) designation.
Born and raised in a small town in Colombia, Villanueva Savold moved to the city of Ibague at the age of 13 and worked in retail sales while attending high school. In 2007, she immigrated to the United States and worked as a nanny until beginning her career as a REALTOR®. She is fluent in both English and Spanish. Villanueva Savold is a longtime resident of Everett. When not working, she enjoys spending quality time with her husband, family and friends. Her hobbies include photography and dancing.
Veneziano and the RE/MAX Andrew Realty Sales staff are proud to welcome Misledy Villanueva Savold to their team. Anyone with any real estate questions or concerns is invited to contact her at Misledy@Savold.com or 781-395-7676.
– Announcement from Re/Max Andrew Realty