Mustang Baseball Team Ends State Tourney Run
|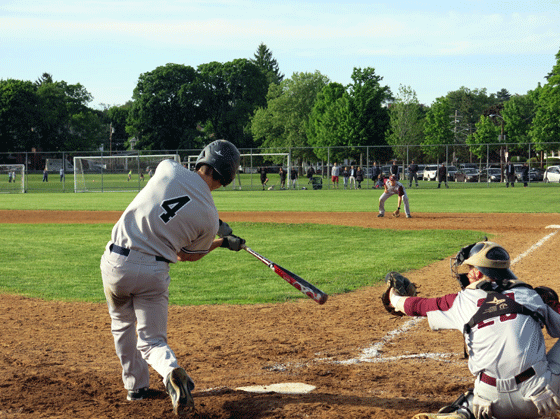 Despite a strong effort, including home runs by Dave Center and Connor McGovern (pictured) and solid pitching by Mike Center and Ryan Colbert, the Mustang baseball team ended its state tourney run with a 4-3 loss to Westford Academy.
"The kids should be proud of the way the season went and the success they had. One game doesn't make the season," said Head Coach Mike Nestor.
Medford finished the regular season with a 14-6 record and a tie for the GBL title with Cambridge.
– InsideMedford.com