Summer Farmers Market Opens June 5th
|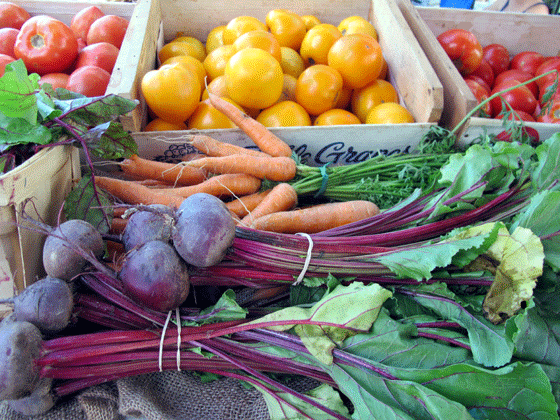 The Medford Farmers Market begins the summer season Thursday, June 5th!
About twenty local farmers, growers, and other producers will be available to directly sell a wide variety of fresh and handmade goods.
The Farmers Market is open every Thursday, 3-7 pm, on the lawn at 1 City Hall Mall, behind Medford City Hall. The Market will run through mid-October.
Shoppers will be able to choose from produce vendors, cheeses, locally raised meats, Massachusetts wines, locally baked breads, fresh flowers, candies and desserts, sauces and dips, prepared foods, jewelers, and more.
The Market is also launching Produce in a SNAP!, where, from July 9-October 22, ten boxes of vegetables will be delivered weekly to residents of the Willis Ave branch of the Medford Housing Authority.
Local musicians will entertain shoppers on a regular basis and there are often children's activities and community information tables. Free parking is available behind City Hall or across the street.
For more news about the Medford Farmers Market, please visit www.facebook.com/MedfordFarmerMkt or email medfordfarmersmarket@gmail.com.
– Information from Medford Farmers Market