Williams Earns Skating Scholarship
|
Medford High School senior Marissa Williams was recently named as the recipient of the Doreen Carrabino McNulty Fund 2014 Skaters Scholarship.
This scholarship is awarded to one female and one male skater (figure or hockey) who demonstrates personal excellence on and off the ice. To be eligible the applicant must be pursuing a career that helps/serves others (i.e.: medical, education, police, firefighting etc.).
Williams was a senior caption for the Mustangs girls varsity hockey team this past winter. On December 30, 2013, Marissa became just the fourth Mustang girls hockey player to achieve 100 career points. Williams ended her high school career with 44 goals and 77 assists for a total of 123 points.
Williams will continue her hockey career in the Fall at the University of New England in Biddeford, Maine. While there she will major in Dental Hygiene.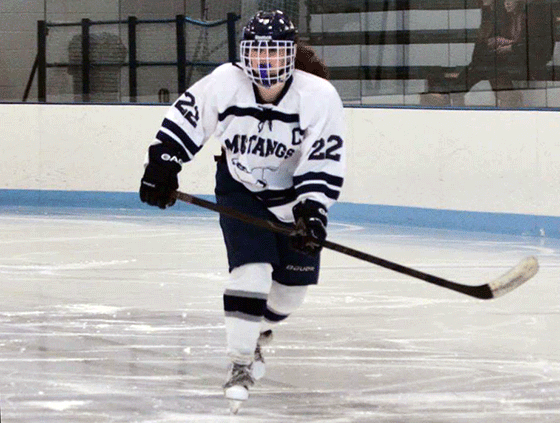 – Information from assistant coach Josh Glionna. Photo by Judy Baruffaldi.