Take Your Pick: Several Upcoming Golf Tournaments Support Variety of Causes
|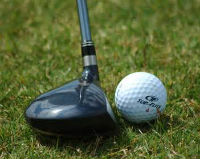 There are several local golf tournaments to support a variety of causes. Teeing off has never felt this good! Click on the links below for more details about each golf tournament.
Second annual "Don't Ever Lay Up" invitational golf tournament
Rick Giovino, a 24-year-old who has survived testicular cancer four times, is holding his second tournament for the Jimmy Fund. June 13, Mt. Hood Golf Course, Melrose.
The Second Annual "Friends of Medford Baseball" Shotgun Scramble Golf Tournament
Support the Medford High School baseball team and also raise funds for Autism Speaks. June 27, Mt. Hood Golf Course, Melrose.
Mustang Classic Golf Tournament to Benefit Football, Girls Lacrosse Teams
This golf tournament will benefit both the Medford High School football and girls lacrosse teams. July 11, Mt. Hood Golf Course, Melrose.
– InsideMedford.com