Legion Baseball Team Opens Season With Win
|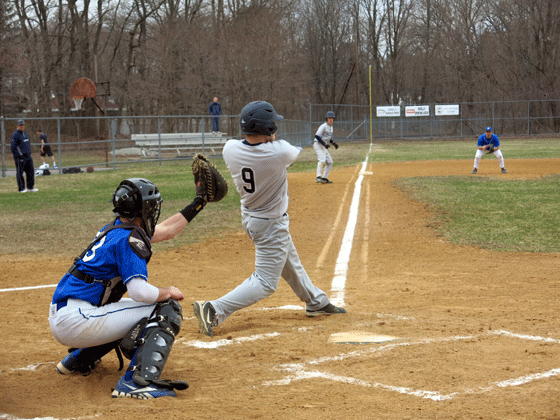 Medford's Dave Center
– Allison Goldsberry
The Medford Post 45 baseball team kicked its season off with a 5-0 win at Malden on Friday.
Billy Christopher (Winchester), carried a perfect game into the fifth inning, giving up just two hits and striking out ten in six innings, according to Coach Ryan Kozul.
Kyle Boudrias (Arlington Catholic) was 2-3 with a run scored while fellow Cougar Jake Ryan contributed in RBI. Medford Mustangs also contributed to the offense. Dave Center had a double and an RBI while Justin Alley had an RBI and run scored. Kevin Andrew and Conor McGovern each had a hit and an RBI.
Medford hosts Natick on Sunday at Playstead Park. First pitch is at 1:30PM.