1st Time Home Buyers Workshop Begins June 19
|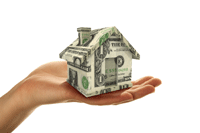 Medford Community Housing is offering a First Time Home Buyer Workshop starting June 19.
The program will run over the course of three evenings with 9 hours of instructional class time. Participants taking this workshop will receive a C.H.A.P.A. certificate of completion. The certification allows first time home buyers to apply for First Time Home Loan Mortgage Programs through local area mortgage lenders, state housing programs, and FHA.
The workshops are June 19, June 24, and June 26. The class is from 6:00 p.m. until 9:00 p.m. The cost of the class is $60.00. The program will be held at the Medford Housing Authority in Edgerly Hall. The address is 121 Riverside Avenue, Medford.
Kelly Catallo of Cosmopolitan Real Estate will be the Realtor® Presenter on June 24. A 23-year veteran and experienced presenter, Kelly promises a fun, lively class on the ins and outs of buying your dream home and keeping your head above water!
For more information, please go to www.medfordcommunityhousing.org, or call Susan Collins @978-873-5650. You must be registered to attend this workshop. The course is C.H.A.P.A. & MassHousing certified.
– Information from Medford Community Housing