Cheryl White, 68, Medford
|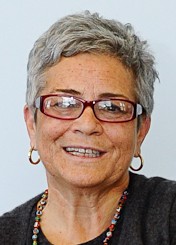 Cheryl A. (Prigatano) White, of Medford and Falmouth passed away on June 9th at the age of 68. The beloved wife of Robert H. White with whom she shared 46 years of marriage, Cheryl was born and raised in Meriden CT, the cherished daughter of Anthony and Janice (Rollins) Prigatano.
She was a graduate of Elizabeth Seton Junior College and the Katherine Gibbs School. After their marriage, Cheryl and Bob settled in Medford and raised their family. Cheryl enjoyed a career in retail sales and managed the gift shops at the Lawrence Memorial Hospital and Whidden Memorial Hospital. She later worked in the office of the Clerk of Courts at Somerville District Court. Cheryl enjoyed a lifetime of activity and leadership in her community. She was a past President of the St. Joseph Mother's Club, a Cub Scout Den Mother and first President of the Medford Home and School Assoc. She helped establish the first multicultural association in Medford where she was also member of the Kiwanis and Rotary Clubs, served as a board member of the Thursday Fortnightly Club, CACHE, the Medford Council on Aging, the Jingle bell Festival Committee and as Queen Mother of the Red Hats. She was the Executive Director of the Medford Chamber of Commerce and was honored as Medford's Citizen of the year for 2014. Cheryl was a loving and devoted wife, mother, grandmother and daughter. She was a great friend to many and enjoyed spending her summers with her family and friends at the Beach House in Falmouth.
In addition to her husband and parents she leaves her sons Peter White of Medford, Jonathan White and his wife Kerry of Medford. She was a loving grandmother to Jamie, Jordan, Thomas, Caleb, Gavin and also leaves her dear cousins: Donna McNulty and her husband Scott and Denise Ayala all of Meriden CT.
Family and friends are respectfully invited to visit at the Dello Russo Funeral Home, 306 Main St., Medford, Wednesday, June 11th from 4 thru 8 PM and again on Thursday morning at 10 followed by a funeral mass celebrated in St. Joseph Church, 118 High Street, Medford, at 11 AM.
In lieu of flowers, please honor Cheryl by making a contribution in her name to the Medford Chamber of Commerce Scholarship Fund, One Shipyard Way, Medford, MA 02155.
– Obituary courtesy Dello Russo Funeral Home