Legion Baseball Team Tops Natick
|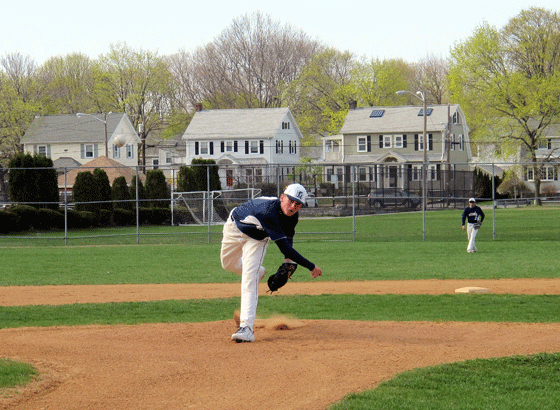 Pitcher Ryan Covelle.
– Allison Goldsberry
The Medford Post 45 baseball team defeated Natick 5-4 on Sunday with a walk-off single by Billy Christopher (Winchester) that scored Kyle Boudrias (Arlington Catholic) in the bottom of the seventh.
Christopher was 2-3 with two RBI's and a run scored while Boudrias, 2-4, scored two runs, according to Head Coach Ryan Kozul. Conor McGovern (Medford) had a triple and an RBI and fellow Mustang Dave Center had a double and an RBI.
Ryan Covelle (Malden Catholic) pitched a complete game, giving up five hits, one earned run, and striking out eight.
Medford is home on Tuesday and Wednesday against Malden and Billerica. Both games are at 5:45PM at Playstead Park.