Strawberry Fest Seeking Entries
|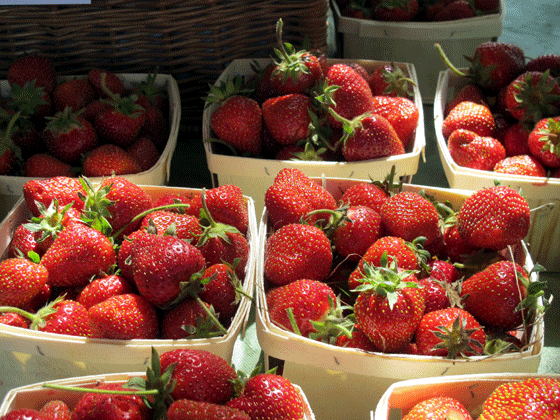 Shoppers, time to get creative! Bring your best strawberry-inspired creation to the Market on June 26. We'll have judges taste and decide which tickles their fancy the most. If it's anything like past years, it will be a very hard choice.
We encourage you to try a healthy strawberry creation–maybe salsa, salad, soup–a recipe that doesn't rely too much on sugar, cream, or white flour. Go ahead, try it! Entering the contest is free.
To enter, send an email to medfordfarmersmarket@gmail.com with your name and what you will bring.
– Information from Medford Farmers Market. Photo of strawberries from Brigham Farm.