Legion Baseball Team Splits Weekend Games, Begins 3-Game Homestand
|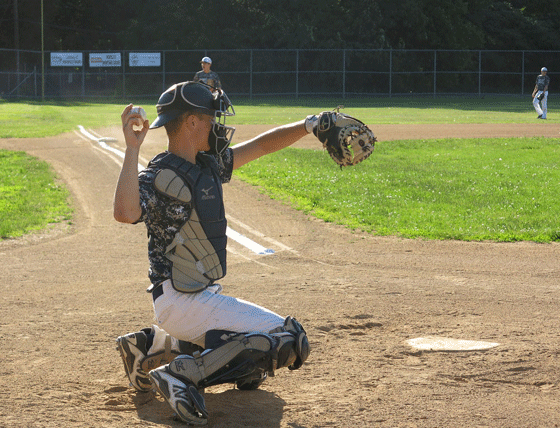 AC's Matt Marino
– Allison Goldsberry
After a tough 8 inning 3-2 loss to Natick on Saturday, the Medford Legion baseball team was able to hold on for a 5-3 win in Hudson Sunday night.
Following an injury to starter Anthony Matarazzo (Malden Catholic), Christian Rosati (Arlington Catholic) pitched "outstanding" for the final five innings to earn the win, said Coach Ryan Kozul. Rosati allowed just three hits and one run.
Dave Center and Dom Ramasci, both of Medford High School, and Matt Marino (Arlington Catholic) each contributed RBI's in Sunday's win in Hudson.
Medford is currently 4-3. The team hosts Malden on Tuesday at 5:45PM, Sudbury on Wednesday at 5:45PM, and Ashland on Saturday at 11AM. Home games take place at Playstead Park.