School Library Dedicated in Memory of Helen Lenox McGlynn
|
The McGlynn School library was dedicated on Sunday to Medford's former first lady, Helen Lenox McGlynn.
A special ceremony was held at the school. The Medford Kiwanis, represented by City Councilor Rick Caraviello, donated 100 books to the library.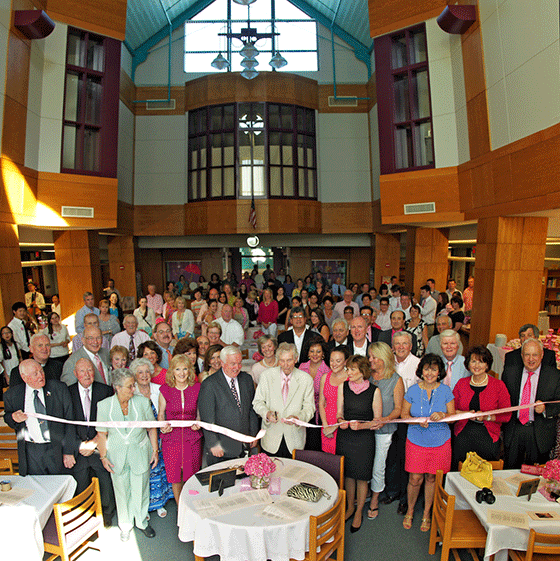 Members of the McGlynn family participated in the ribbon-cutting.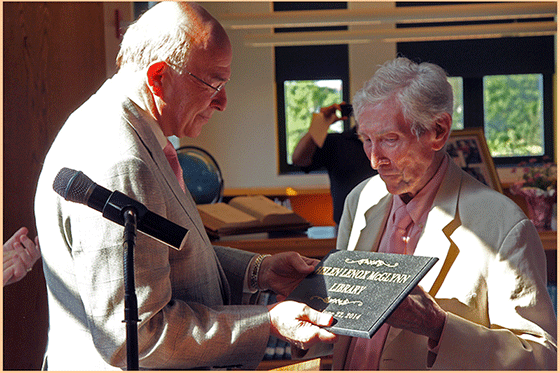 School Superintendent Roy Belson presented former Mayor Jack McGlynn, Helen's husband, a plaque.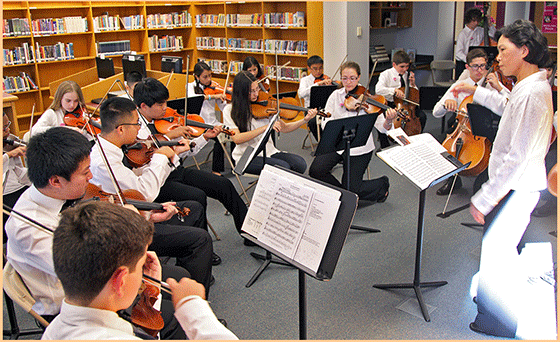 The gold medal-winning McGlynn String Ensemble performed at the event.
Photos by Steven Eliopoulos