Flaherty Sisters to Skate for the Metro Team in Bay State Games
|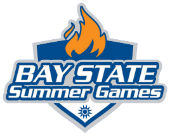 Medford residents Bridget and Maggie Flaherty will be skating this summer in the upcoming Bay State Games for the Metro girls hockey team.
Bridget is a defenseman/ forward entering her sophomore year at Arlington Catholic. Maggie is a forward entering her junior year at St. Mary's of Lynn. This upcoming winter Maggie will serve as a team captain for the Spartan's hockey team. The Flaherty sisters also are members of the Boston Shamrock's hockey program.
The Metro team also includes Adrienne Ashe (Cambridge), Kaleigh Conte (Somerville), Bella Corcione (Cambridge), Bridget Crane (Arlington Catholic), Katherine Crane (Arlington Catholic), Erin King (Arlington Catholic), Katelin McCallum (Cambridge), Reid Nichols (Lexington), Laura Shea (Arlington), Rose Sullivan (Matignon), and Grace Toner (Cambridge). The Metro team is coached by Medford High Girl's varsity assistant hockey coach Josh Glionna.
The tournament takes place at the Foxboro Sports Center in Foxboro, MA with Metro playing July 10th at 2:20pm vs Northeast, July 11th at 2:40pm vs Central/West, July 12th at 12:30pm vs Southeast/Coastal, and July 13th at 1:50pm Bronze medal game or 2:00pm Gold medal game.
The Bay State Games is an Olympic style competition held annually since 1982.
– Submitted by Coach Josh Glionna