Legion Baseball Team Dominates Chelmsford
|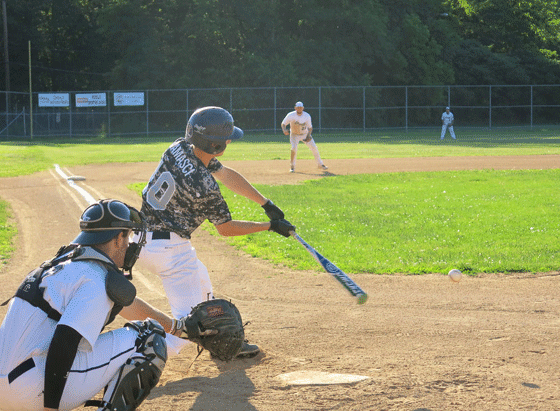 Medford High's Dom Ramasci
– Allison Goldsberry
The Medford Post 45 Legion baseball team followed up a tough extra inning loss to first place Ashland with an 18-1 win at Chelmsford on Sunday.
Billy Christopher (Winchester) pitched six innings, giving up three hits and striking out five, according to Head Coach Ryan Kozul.
Matt Marino (Arlington Catholic) had a home run and contributed four RBI's. Brendan Greene (Winchester) and Dom Ramasci (Medford) each scored four runs. Christian Rosati (Arlington Catholic) had three RBI's.
Medford is 6-5 heading into Tuesday's game at Lowell. They return to Playstead Park on Thursday to face Watertown at 5:45PM.