Center Leads Legion Team Over Watertown
|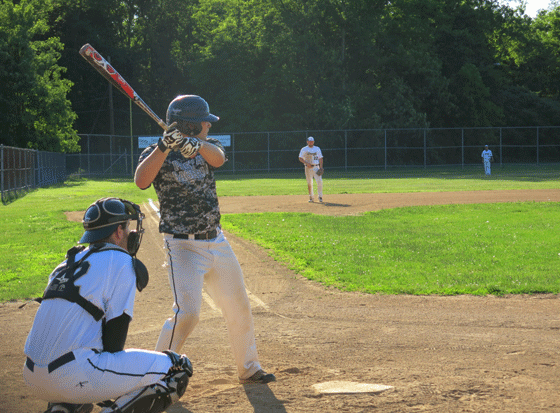 Medford's Dave Center
– Allison Goldsberry
Medford High School's Dave Center led the Legion baseball team to a 3-2 win over Watertown with a huge two run walkoff home run in the bottom of the seventh.
According to Coach Ryan Kozul, Center was responsible for all of the team's RBI's, as he also had a sac fly in the first inning.
Arlington Catholic's Christian Rosati pitched the first four innings and gave up no runs. Winchester's Billy Christopher earned the win in relief.
Mike Center and Kevin Andrew (both from Medford High) played great defense at second base and right field, respectively, to help keep Watertown off the scoreboard, said Kozul.
Medford is 8-5 heading into Monday's 5:45pm home game against Tyngsboro.