Monday Storms Cause More Damage in Medford
A couple of severe storms that suddenly popped up late Monday afternoon caused more damage in Medford. There was even a tornado watch in the area for a brief period of time. High winds and torrential rain once again brought down tree branches, following the damage caused by Thursday's severe storm.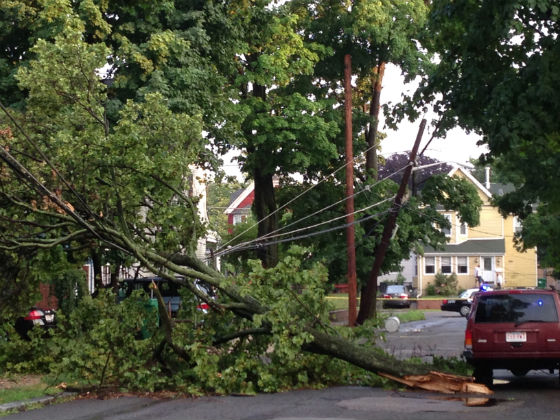 A large tree branch took down power lines on Garfield Avenue, leaving several homes and businesses without power.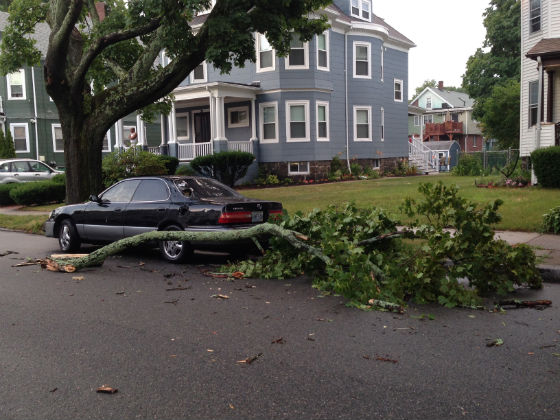 This tree branch on Dudley Street damaged the car parked beneath.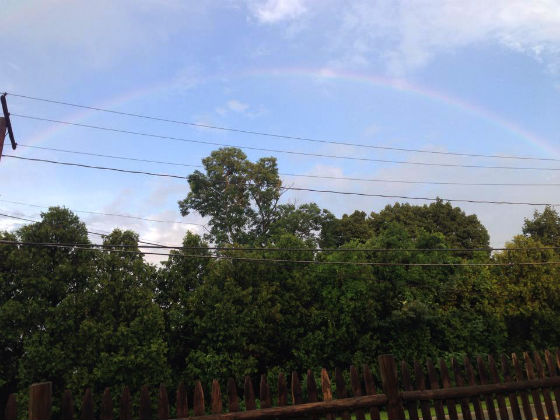 Noah Evans caught this rainbow on Grove Street after the severe weather ended.
– InsideMedford.com