Legion Baseball Team Seeks Playoff Bid
|
– Allison Goldsberry
The Medford Post 45 baseball team is 11-6 heading into the final days of the regular season.
The team's six game winning streak ended with a tough 10-7 loss to Watertown on Sunday. On Saturday Medford handily defeated Tyngsboro, 7-2. Justin Alley (Medford High School) pitched a complete game, striking out six and giving up two earned runs, according to Coach Ryan Kozul.
Fellow Mustangs Dave Center and Mike Egitto each contributed an RBI and scored a run. Kevin Andrew (MHS) scored two runs while Christian Rosati (Arlington Catholic) and Billy Christopher (Winchester) each had a run scored.
Medford heads into a must-win game at Sudbury on Thursday. A win on Thursday combined with a Watertown loss to Ashland on Thursday would result in a Zone 5 playoff berth for Medford, said Coach Kozul.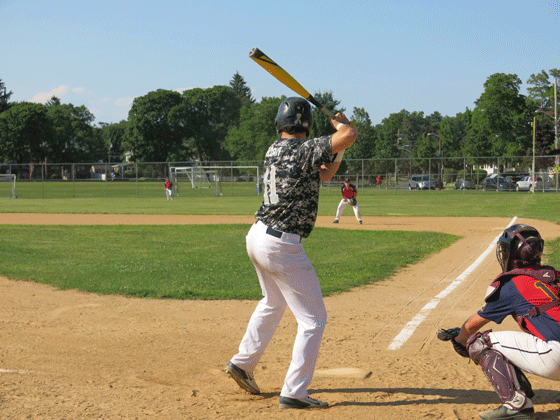 AC's Christian Rosati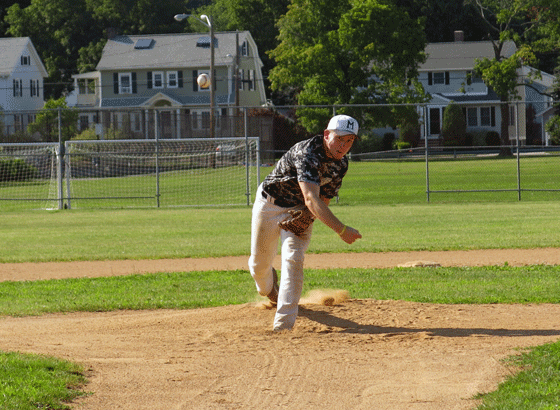 Medford's Justin Alley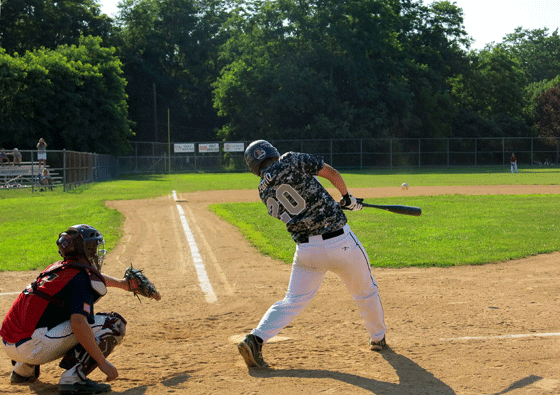 Medford's Mike Egitto