Local Kids Participate in Public Safety Academy With Sheriff Koutoujian
|
Middlesex Sheriff Peter J. Koutoujian recognized 155 cadets from Arlington, Belmont, Burlington and Medford during a graduation ceremony Friday, July 18, for the Middlesex Sheriff's Office Youth Public Safety Academy (YPSA).
"This Academy gives us the opportunity to introduce children, their parents and guardians to the Middlesex Sheriff's Office," said Sheriff Koutoujian. "It also allows the cadets to get to know their local public safety officials and learn valuable safety and life lessons in a fun environment."
This is the 15th year of the YPSA program for children from across the county. Over the course of six weeks, more than 900 cadets will participate in the program this summer.
Over the course of the week, cadets learned about fire safety and how to make an evacuation plan, how to stay safe while online, participated in team-building exercises and visited with local police and fire officials. They also witnessed K9 demonstrations and learned about the Middlesex Sheriff's Office.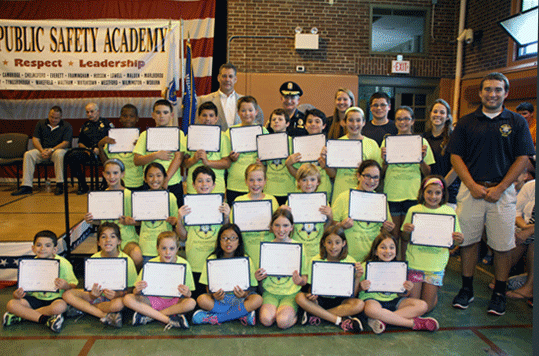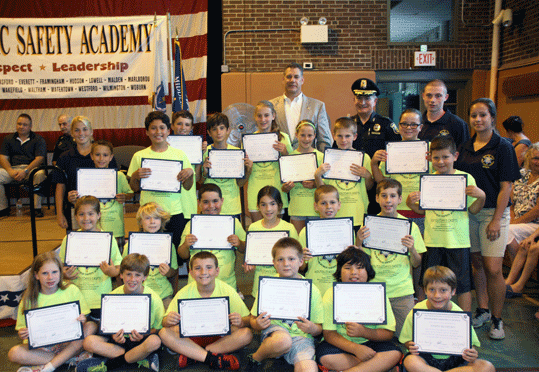 – Submitted by Sheriff Koutoujian's office